| | |
| --- | --- |
| Lesson 2 | Copyright issues in Internet culture |
| Objective | Identify when material is eligible for copyright protection |
Copyright issues in Internet Culture
Copyright Standards
This is all about the little "c" in a circle you see on certain words (©). A copyright is protection provided by the laws of the United States. It legally protects any original expression you create that is fixed in a tangible form, such as on a floppy disk or a hard drive. For example, a presentation created in PowerPoint is protected as soon as the file is saved to your hard drive. Anything you design and fix in a tangible form cannot be tampered with, altered, abused, or in any way modified without your consent. However, not every type of expression is eligible for copyright protection.
Protected Copyright
| | |
| --- | --- |
| Works or expressions that are protected by copyright | 1. original text, 2. graphics, 3. audio-visual elements |
| Types of items that are not protected by copyright | 1. ideas, 2. facts, 3. titles, 4. names, 5. short phrases, 6. blank forms |
Publication for Copyright
A copyright gives you as an author or artist the legal right to exclude others from using your works. However, a copyright does not give an author or artist the right to sell or distribute obscene works, or works that invade otherr's privacy rights (for example, defamatory email).
E-commerce transactions create unique copyright issues as digital content is transmitted over the Internet. Digital content may take the form of words, videos, music, and terms of use and privacy policies that are commonly found on Web sites. Provided this digital content is an "original work",it is the appropriate subject matter of copyright protection and federal registration in the United States Copyright Office.
Federal Copyright Law
Because federal copyright law provides the owner with exclusive rights, primarily to reproduce the original work, copyright ownership incurs a special significance on the Internet where Web site design and development are costly ventures and valuable assets to the e-business. Because online content is digitized, the user has the ability to reproduce and send it immediately to countless others in violation of the copyright owner's exclusive right to reproduce the work. Software programs allow a user to send e-mail with attached copyrighted documents that are reproduced in perfect form and may be sent on innumerable occasions to a vast global audience. This poses special and unique problems for copyright protection on the Internet.
Copyright notice
Copyrighted material, such as a Web page, is typically branded with a standard copyright notice. This commonly known string of elements alerts readers to a protected work. You are no longer required to attach such a notice to your work, but it is wise to do so. Copyrighting the material on your site can help prove your ownership if you find your content is being used on someone else's Web site, and helps discourage infringement of your material. If you would like to protect your email communication, a copyright notice on your email messages can be useful. For example, "Please do not forward this message without permission" should be legally adequate and will be honored by most recipients. Learn about the four basic parts of a copyright notice by examining the three examples in the following SlideShow.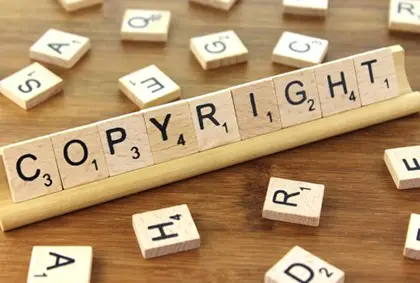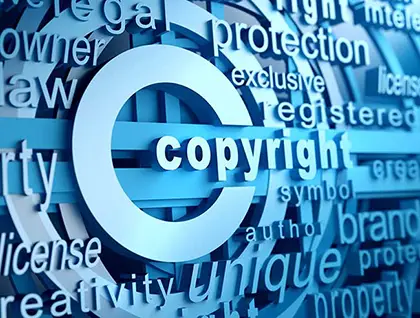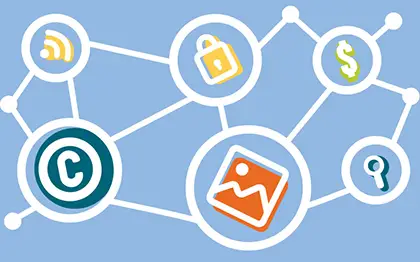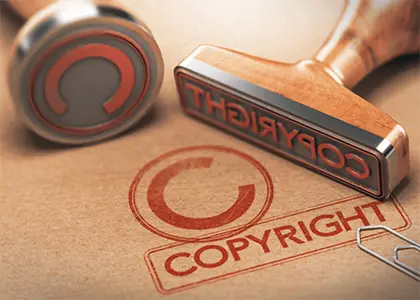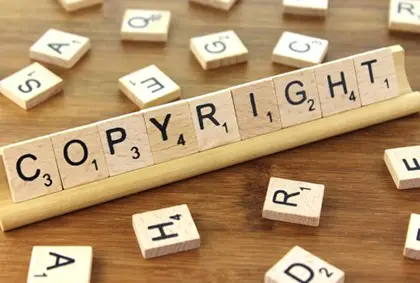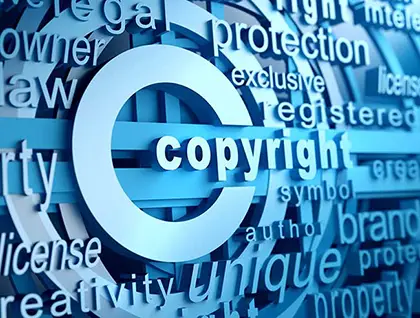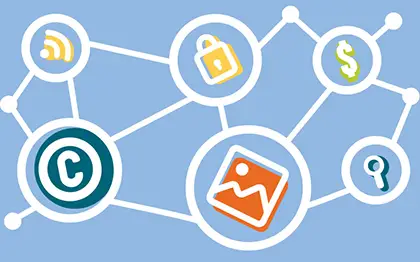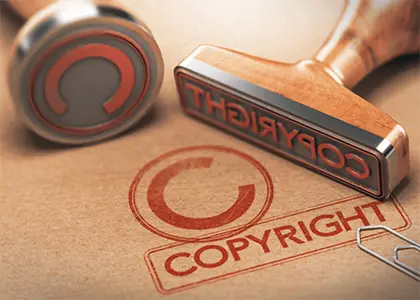 In the next lesson, how to determine if using someone else's work is permitted will be discussed.