Lesson 1
Finding Information on the Internet
Finding specific information on the Internet has been compared to walking into a huge library after an earthquake has knocked all the books off the shelves. Fortunately, there are a number of searching services on the Web that constantly seek out and organize this information. These searching services develop searchable databases that you can query. This course will introduce you to some of the most popular information retrieval services.
It will also teach you the techniques that will allow you to search for and find information at any desired level .Along the way, you will visit these services, compare their ease of use and the quantity and quality of their results, and perform increasingly complex searches using simple and advanced search queries.
SEO
Search engine optimization (SEO) is such a broad term and can be quite overwhelming if you try to understand everything at once. There are so many facets of search engine optimization, from how search engines work to how a web page is designed. There are enough elements to worry about that you could spend far more time than you can afford to invest in trying to achieve the SEO you have in mind. However, search engine optimization does not have to be such a cumbersome task that it cannot be accomplished. As long as you understand what it is and how it works.
Module 1 explains the basics of search engine optimization. This part includes an explanation of what search engines are and how they work. There is also an explanation of the concept of an SEO plan. Together, these two elements will have you up to speed and ready to begin implementing the right SEO strategies to build the web site traffic that you need.
Course goals
After completing the course, you will be able to:
Describe and list a variety of sites on the Internet's World Wide Web that you can use to find references to information on specific topics
Evaluate which of these resources best meets your need for finding the information you typically look for
Compose simple and advanced search queries from a combination of keywords and symbols that can expand or narrow a search
Locate additional resources, current news, and tutorials about searching to stay current
Find information of personal and professional interest using a combination of search sites and resources, including directories, single search engines and metasearch engines, specialized search sites, Internet Newsgroups, and links from "key sites"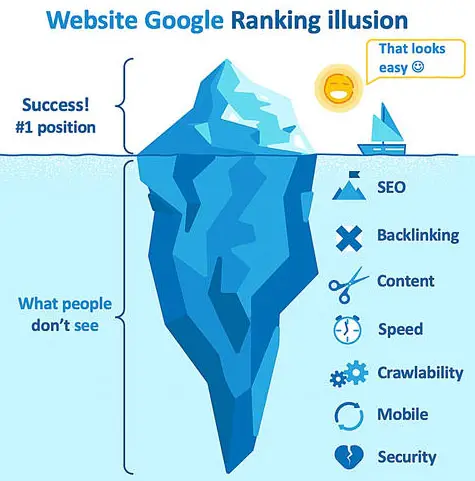 Why SEO is important?
Does your website appear in the top five search engine result pages? Unless you included search engine optimization (SEO) when you built your website, the answer is no. If you want search engines like Google, Bing and Yahoo to identify your website when crawling the internet for search results, you have to implement the correct markup in order for those page to get indexed. This course is here to tell you that there are some simple things that you can do to make your website rank higher in the search engine results page.
In the modules that follow, we share the basic building blocks to get you started on SEO. Once you have mastered these tips, our resources section will provide your next jumping off point to help you take your SEO efforts even further.
Overview of Google
Each of the major search engines differs in some small way. Google is the king of search engines, in part because of the accuracy with which it can pull the results from a search query. Google offers all kinds of extras like e-mail and productivity applications, but those value-added services are not what made Google popular. What turned Google into a household word is the accuracy with which the search engine can return search results. This accuracy was developed when the Google designers combined 1) keyword searches with 2) link popularity. The combination of the keywords and the popularity of links to those pages yields a higher accuracy rank than just keywords alone.
However, it isimportant to understand that link popularity and keywords are just two of hundreds of different criteria that search engines can use in ranking the relevancy of web pages.
Overview of Yahoo
Most people assume that Yahoo! is a search engine, and it is. But Yahoo is also a web directory, which basically means that it is a list of the different web pages available on the Internet, divided by category and subcategory. In fact, what few people know is that Yahoo! started as the favorites list of the two young men who founded it. Through the acquisition of companies like
Inktomi,
All the Web,
AltaVista, and
Overture,
Yahoo! gradually gained market share as a search engine. Yahoo!, which at one time used Google to search its directory of links, now ranks pages through a combination of the technologies that it acquired over time. However, Yahoo!'s' link-ranking capability is not as accurate as the link-ranking capability of Google. In addition, Yahoo! also has a paid inclusion program, which some think tends to skew search results in favor of the highest payer.
Overview of MSN
MSN's search capabilities are not quite as mature as those of Google or Yahoo! As a result of this immaturity, MSN has not yet developed the in-depth link analysis capabilities of these other primary search engines. Instead, MSN relies heavily on web-site content for ranking purposes. However, this may have a beneficial effect for new web sites that are trying to get listed in search engines. The link-ranking capabilities of Google and Yahoo! can preclude new web sites from being listed for a period of time after they have been created. This is because (especially where Google is concerned) the quality of the link may be considered during ranking. New links are often ignored until they have been in place for a time.
Because MSN relies heavily on page content, a web site that is tagged properly and contains a good ratio of keywords will be more likely to be listed by the MSN search engine. So, though it is not the most popular of search engines, it is one of the primaries, and being listed there sooner rather than later will help increase your site traffic.


In this course, you will see illustrations of techniques and procedures with two kinds of presentations:
the SlideShow and
the MouseOver.
Art of SEO