| | |
| --- | --- |
| Lesson 3 | Operational implications |
| Objective | Identify the Operational Support Requirements for eBusiness |
Identify eBusiness Operational Support Requirements
In earlier lessons, we discussed some general issues surrounding the relationship between the introduction of eBusiness and the operational resource requirements of a company. There are a number of possible effects on various operational areas of businesses. These areas include the following:
Education and training of frontline employees
Fulfillment
Returns handling
Warehousing
Fraud
Let us look at each of these areas in more detail
Education and training of frontline staff
The education and training of staff that come into direct contact with the customers is a very important requirement. These frontline employees must be aware of what the customer is experiencing when using the eBusiness service.
The introduction of the eBusiness solution is likely to increase customer query volumes for two reasons:
With the introduction of eBusiness, there are likely to be more potential customers looking at the company's wares.
In the early days of the eBusiness launch, many customers will have questions about new procedures and services.
How can the business architect help plan for and manage the likely increase in customer service demands?
Superior customer service is one way to build competitive advantage, and is the most powerful force for attracting and retaining customers. The architect must review staff levels in the call center to see if there is a need for a temporary increase. This increase may need to be out-sourced.
EBusiness fulfillment and distribution
Although price, selection, and Web site design are important elements in the survival of B2C enterprises, most often the least considered component in B2C solutions, fulfillment and distribution, is the greatest point of weakness. In considering the issues of eBusiness fulfillment, two things are clear. The first is that shipping costs were (and remain) one of the greatest deterrents for online shoppers. The second is that eBusiness fulfillment and distribution is not suited to the traditional warehouse and distribution models.
Shipping
For some companies, eBusiness has become something of a shipping bonanza. Because cosmetics tend to weigh ounces rather than pounds, eBeauty companies have lower shipping costs than many other eTailers. This means they can charger lower shipping fees or reap bigger profits on those fees! Shipping is one of many considerations in eBusiness fulfillment and distribution strategy. Other considerations include extended geographical coverage, in-house vs. outsourced solutions, tax issues, and speed of delivery.
The Slide Show below describes the effects of eBusiness on fulfillment and distribution strategy.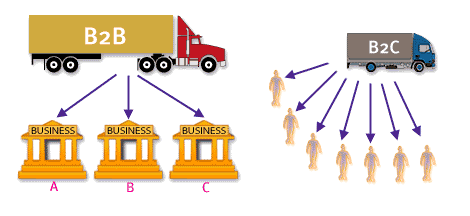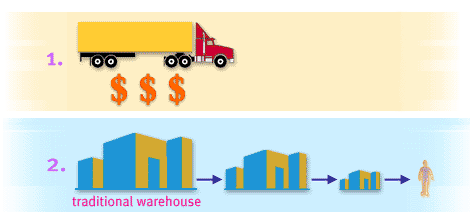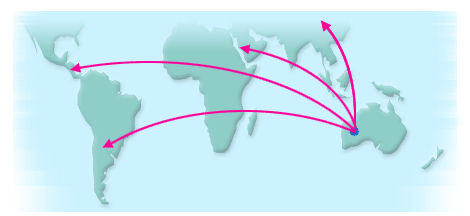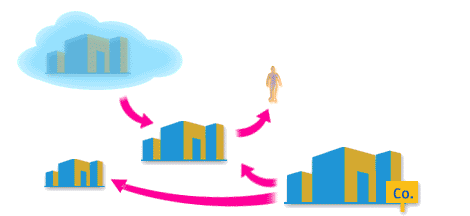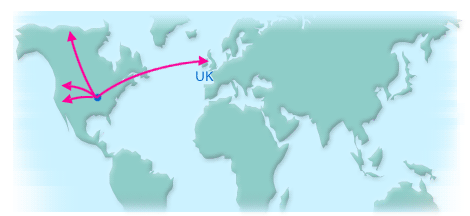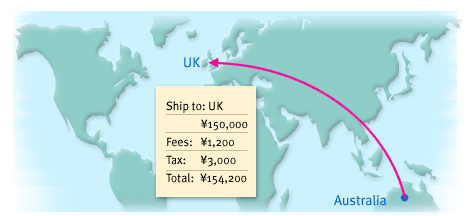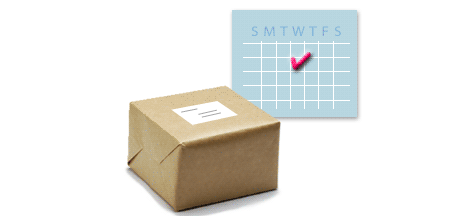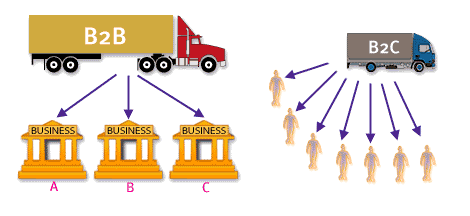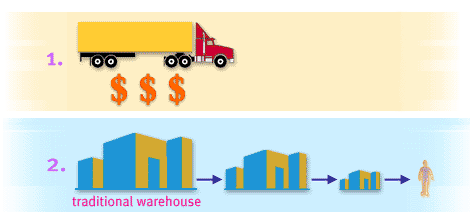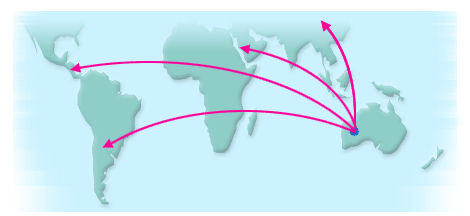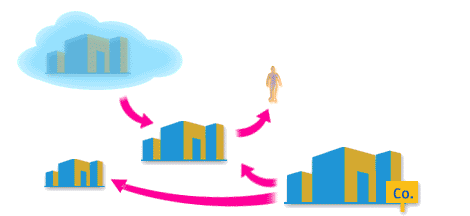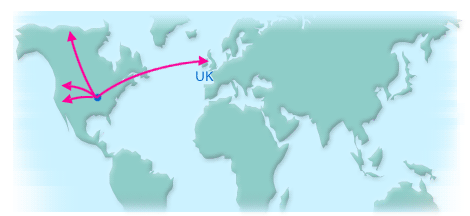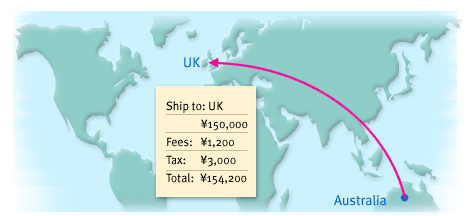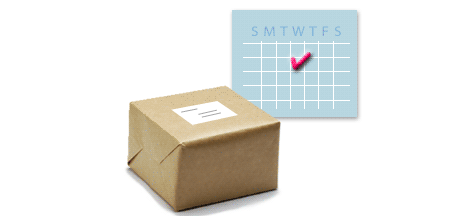 The fulfillment requirements of a solution may vary considerably between B2B and B2C Implementations.
In considering the issues of eBusiness and fulfillment, two things are clear.
Extended coverage: The first fulfillment issue to address is that of extended coverage.
In-house fulfillment: Physical delivery might be accomplished in house.
Outsourced fulfillment: Fulfillment may also be outsourced, particularly if international delivery is involved.
Shipping and tax: Calculating shipping and tax is another fulfillment issue to be addressed.
On time delivery: Once customers have selected and ordered their goods they will expect them to be delivered inside the timeframes quoted by the company
ebusiness Effects on Fulfillment
Returns handling
The Internet may work better for exchanges than it does for new purchases. Assuming that the eBusiness involves the delivery of goods rather than services, then returned goods must be handled. If the company does not already operate a mail-order or remote-delivery process, then a new returns processing operation will almost certainly need to be created.
Returns Percentage
Mail order companies will know that the remote buyer often buys more goods than he/she needs, with the intention of returning those that do not fit or are not quite what she expected. For example, with mail-order shoe purchases, the normal return rate is around a 50 percent. This is often due to the consumer buying two sizes of the same shoe to be sure he/she gets one that fits. These returns must be handled; however, the extra stock required to maintain this element of the business is equally important to consider. Do not underestimate the issue of percentage of returns in the eBusiness design. The percentage of returns can be very high.
Warehousing
There may be a need to increase the capacity of the warehousing facility. A short-term increase could be necessary to accommodate initial or temporary increases in stock-holding requirements as new business peaks.
Leased warehousing
The enterprise may opt to lease a warehousing facility for the short term. A long-term option may also be required if the increase in business becomes permanent.
Fraud
Doing business electronically often means doing business with people you have not, and possibly never will, meet. This is particularly true for the B2C model. If the company has not dealt with customers in this way before, then new risks will be introduced to the enterprise. In particular, trading in this way opens up the company to customer fraud. Many mail-order companies know these frauds very well. It is not the purpose of this course to provide a definitive list of all the frauds this type of transaction can be prone to; however, we will briefly look at two of the more common types of fraud.
| | | |
| --- | --- | --- |
| Type of Fraud | Perpetrator | Description |
| Delivery address: third-party fraud | Unknown person(s) | Goods are ordered using false customer details, and the delivery address is not that of the truecardholder When the goods are delivered, they and the fraudster simply disappear Often only recognized when the real cardholder spots the transaction on his/her credit card statement, and refuses to pay it |
| "Goods never arrived:" first-party fraud | The actual customer | The goods ordered by the customer are delivered but he/she simply denies that they ever arrived and refuses to pay for them |
Making these risks known
The architect must ensure that the company is aware of these new risks. The correct procedures must be put in place to minimize the risk and any damage to the company's financial position and/or image. Operational issues have potentially wide-reaching implications for eBusiness.
For eBusiness fulfillment and distribution becomes a global issue. When a company launches an online operation, the decision to operate globally has been made. Globalization brings with it many complexities regarding shipping and fulfillment. What are some of the potential challenges and benefits for fulfillment and shipping. What other potentially wide-reaching implications are there with regard to fulfillment and distribution in the international marketplace?
In the next lesson we will describe eBusiness human resources factors.
Operational Support Requirements for eBusiness