Virtual Mall Intermediary Model

Ad Virtual Organizations

Virtual Mall
A virtual mall is a site that hosts many merchants, service providers, brokers and other businesses. The virtual mall operator typically charges a fee for setting up and maintaining the "booth" of the merchant, and for including him in the site-wide catalog. Additionally, he may charge a fee for every transaction the merchant performs. Virtual malls can operate within the context of a larger site, such as a portal. The virtual mall can act as an intermediary between individual customers and the business it hosts, for instance by facilitating payment and guaranteeing a full refund if a merchant does not deliver in time. When the virtual mall offers services such as payment facilitation or catalog browsing, it has the ability to create aggregated user profiles on the customers that visit any of the businesses in the mall. This can lead to the development of highly specialized malls.
Retail and Wholesale
Electronic retailing (e-tailing): Direct sale from business to consumer through electronic storefronts
Cybermall: Single Web site that offers many products and services at one Internet location
Mall application
To help understand the Mall application, the associated supply chain process activities and flow are presented in Figure 5-1. Note that this process involves three participants:
the user,
a procurement organization, and
a vendor/contractor.
This represents a representative link of the supply chain, as the same kinds of structures, relationships, and process flows exist between the vendor/ contractor and its lower tier suppliers, between the latter's still-lower tier suppliers, and so forth to the end of the chain. Of the major process activities diagrammed in the figure, 16 activities
advertise items for sale,
request vendor quotations,
analyze quotes,
pay for items
are automated through a small federation of agents that cooperate in a virtual mall environment. In this environment, sellers establish agents to advertise and sell products, and buyers establish agents to search for and purchase products. Once the agents (both seller and buyer) have been launched, they operate autonomously and persistently until they either accomplish their goals (e.g., purchasing a specific item) or are halted by their users/principals (e.g., when an item is no longer offered for sale).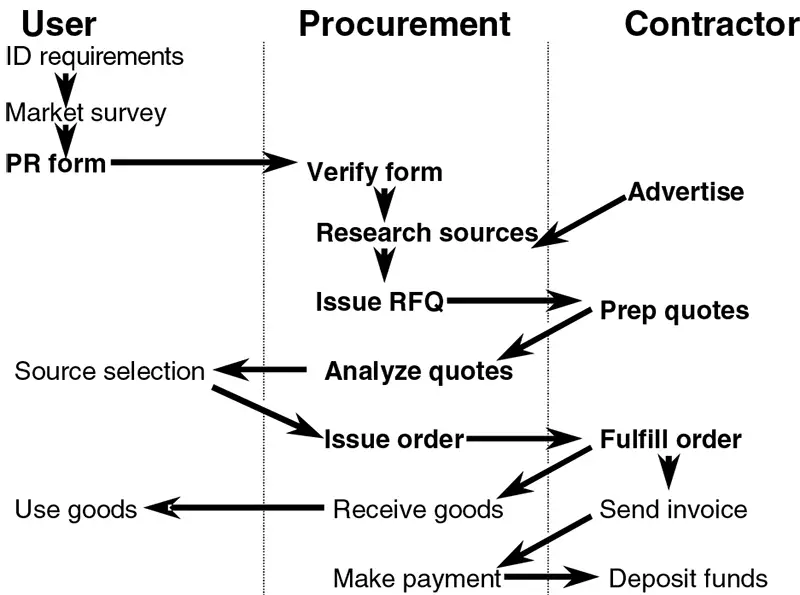 Intelligent Mall interface
A screenshot of the Intelligent Mall interface is presented in Figure 5-2. This figure shows a number of animated agents for visualization as they perform procurement and order fulfillment process activities. For instance, the animated agents labeled "shopper" represent buyers in this virtual mall environment and seek out purchase items specified by their users/principals. Likewise, the animated agents labeled "shop" represent sellers and offer items for sale in the Mall. In terms of behavior, shop agents advertise items for sale (see example in upper right corner of the figure) that the Mall makes available through electronic Yellow Pages (i.e., what is for sale; see example on left side of the figure) and White Pages (i.e., what customers and vendors are participating in the Mall). Shopper agents take their lists of items to purchase (i.e., "shopping lists"; see example in lower right corner of the figure) and send messages requesting price quotations from all shop agents that offer such items for sale. When quotation requests are received, shop agents respond with individualized messages back to each shopper agent indicating the price (and any other pertinent terms) of each item. Each shopper agent then analyzes all quotations received from shops and selects the best buy (e.g., based on lowest price). Shopper and shop agents then pass several successive messages (for example, with payment information, a purchase receipt) to one another to complete the purchase transaction.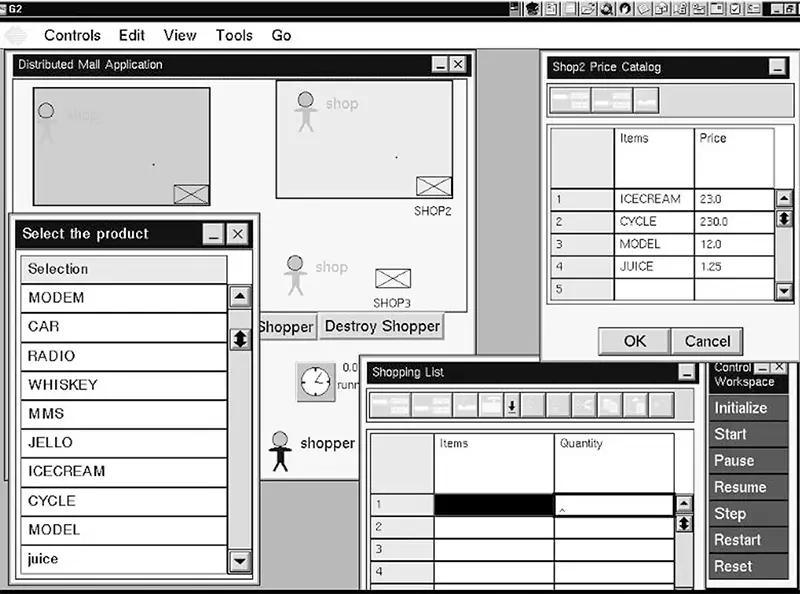 Narrative Advertising Models