| | |
| --- | --- |
| Lesson 3 | Copyright |
| Objective | Define copyright and review copyright issues. |
Copyright Law
The United States Constitution gives authors exclusive rights to their own works for a limited time. In 1976, Congress enacted the Copyright Act, which protects "original works of authorship," including "literary works." The term "literary works" has been deemed to include computer software.
Copyright protection prevents anyone but the rightful owner from copying, distributing, displaying, and making derivative works from a copyrighted work. (Authors may transfer their copyrights to others, such as publishing companies, if they wish.)
Copyright law
Copyright law does not prevent others from independently creating the same idea or concept. A copyright usually lasts for the life of the author plus 50 years. Works protected include literary works (including computer programs); musical works; pantomimes and choreographic works; pictorial, graphic, and sculptural works; motion pictures and other audiovisual works; sound recordings; and architectural works.
What constitutes copyright?
The basic elements of a work are
expression
and
originality
.
For copyright purposes, the work is considered original if it was independently created by an author and not copied from others. Further, originality does not require novelty; that is, a work will not be denied copyright protection merely because it is similar to a work previously produced by someone else.
Copyright law does not extend to an idea or fact.
Let's review an example in the Slide Show below.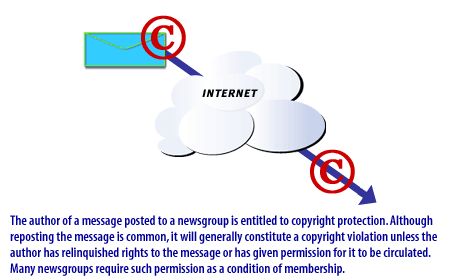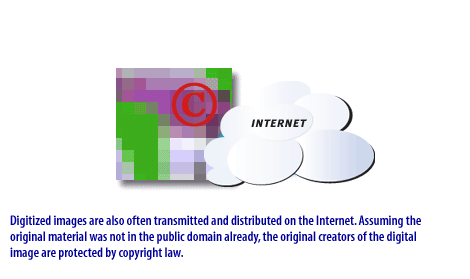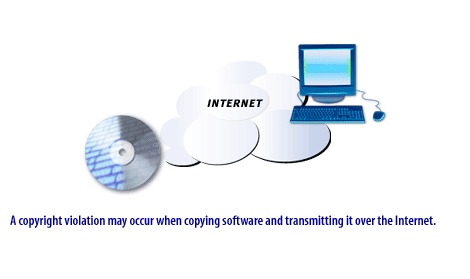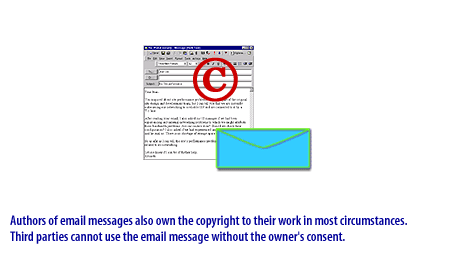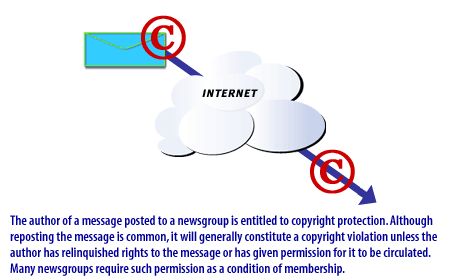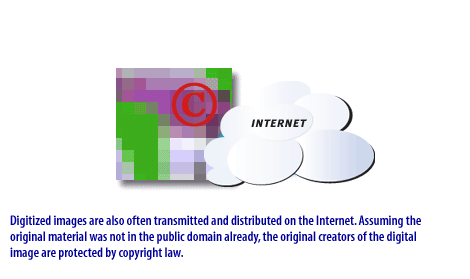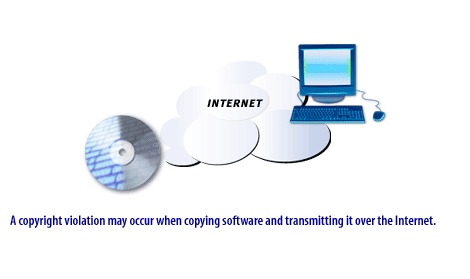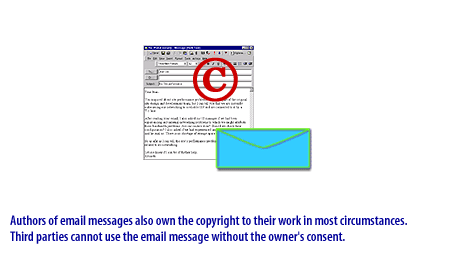 Internet Copyright
What is Internet copyright infringement?
However, copyright law is still very murky with respect to certain portions of the Internet. For instance, is the store-and-forward function of a mail transfer agent (or a router) owned by an ISP a form of copyright infringement? The courts are attempting to settle these issues, as in the case of
Feist Publications versus Rural Telephone
Service Company. You will learn about trademarks, and review trademark issues in the next lesson.